TAS Group
The value of reliability in designing financial services
TAS Group
The value of reliability in designing financial services
Project
Teoresi fintech team has supported the customer in the development of software application for Global Payments and Capital Markets & Treasury.
Client
TAS Group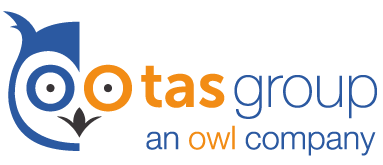 Industries
Teoresi, thanks to its experience gained as a system integrator for several Italian bank institutions, has been involved by TAS Group, initially, through consulting activities for the backend software development. The relationship has strengthened and evolved into a partnership aimed at designing and developing front-end and back-end applications.
Need to take charge quickly of an activity characterized by a high level of responsibility both from the point of view of the confidentiality of the information processed and the need to create highly reliable software.
Particularly challenging project timeline that resulted in a quick response in defining the functional analysis for determining the technical specifications and their planning.
Our added Values
High reliable and technically trained software developers from the Teoresi fintech team have supported the customer in analysis activities and in the definition of the solutions, establishing a relationship of trust that led to the evolution, also in contractual terms, of the type of project and responsibility in the assignments.
As a solution provider, Teoresi proved to be a supplier able to ensure proactivity and quality in the solution released and to show its attention to delivery times.
Increasingly advanced and secure functionalities in payment cards management
Results
The trust built with the customer has allowed Teoresi to apply its competencies in the context of a "turnkey" project in the areas of Global Payments and Capital Market Tresury through:
Design and development of back-end software for the management of Italian payment cards (Debit cards, Credit cards, Prepaid cards).
Design of a back-end architecture for combating fraud in the context of digital payments (Fraud Management).
Realization of a complete solution (front-end and back-end) for Integrated Treasury services.
8
active consulting activities
6
turnkey projects delivered
15
customer teams
we have collaborated with
About TAS Group
TAS Group is a leading technology company, providing advanced solutions for cards, payment systems, capital markets and extended enterprise. Our leading-edge software allows both banks and new players in the payments space to deliver and manage frictionless, real-time B2C, B2B, B2G transactions, integrating with and leveraging the latest technologies. From advanced fraud management solutions that exploit the power of Machine Learning, to scalable, modular payment platforms delivered over the Cloud, we empower our customers to unlock the infinite potential of the open and instant era and play an active role in the new payments ecosystem. Trusted by European Central Banks to manage millions of financial messages each day, our 35-year-old reputation in the market and unrivalled domain expertise has made us an internationally preferred partner for commercial banks and corporations. TAS has a global reach and offices in 9 countries spanning Europe, the USA and Latin America. www.tasgroup.eu