Innovation is about doing more good
Innovation is about doing more good
Sustainability
Teoresi's business choices are intended to design highly sustainable projects, from a human, environmental, and social perspective. The services we offer affect different areas and find concrete expression in several initiatives: our goal is to integrate this kind of effort in every phases of our processes. It is also why, terms as correctness, integrity, attention to people and respect for the environment and future generation find their place inside the Ethical Code we wrote. For all intents and purposes, these are the founding principles of Teoresi.
Company commitment
To give consistency to the principles that inspire us, we choose to accede to the Sustainable Development Goals (SDGs), a collection of 17 global missions established by the United Nation Development Programme, with the purpose of ending poverty, protecting the Planet, and to guarantee prosperity for everybody, as part of a new sustainable development agenda.
There are many campaigns and collaborations that every year are activated and promoted by Teoresi, in partnership with voluntary associations and organizations constantly committed to supporting development projects on multiple levels.
Our Sustainability Report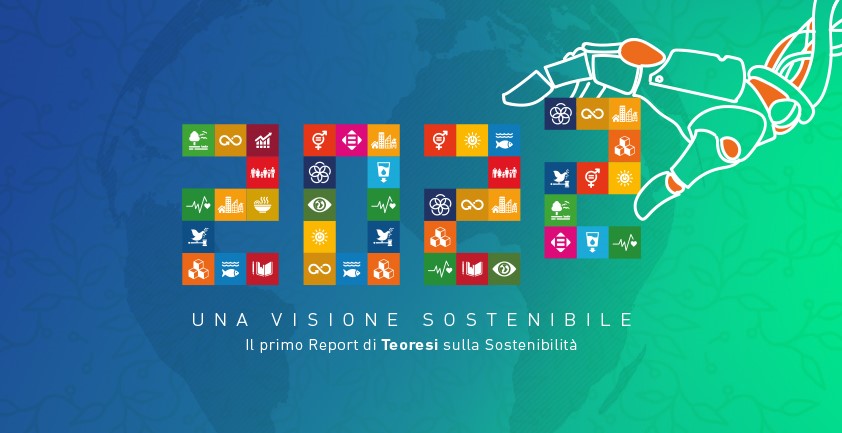 In July 2023, we published our first Sustainability Report titled "A Sustainable Vision", marking the beginning of a journey that embodies our commitment to continuous improvement.
This document represents our dedication to sustainability and provides an overview of our environmental, social, and governance (ESG) initiatives, the results achieved, future objectives, and the impact of our actions.
We invite you to explore the report to discover our internal communication activities aimed at engaging colleagues, corporate events, our first green projects, and to understand how our research and development projects concretely reflect our commitment to sustainability.
Our sustainability projects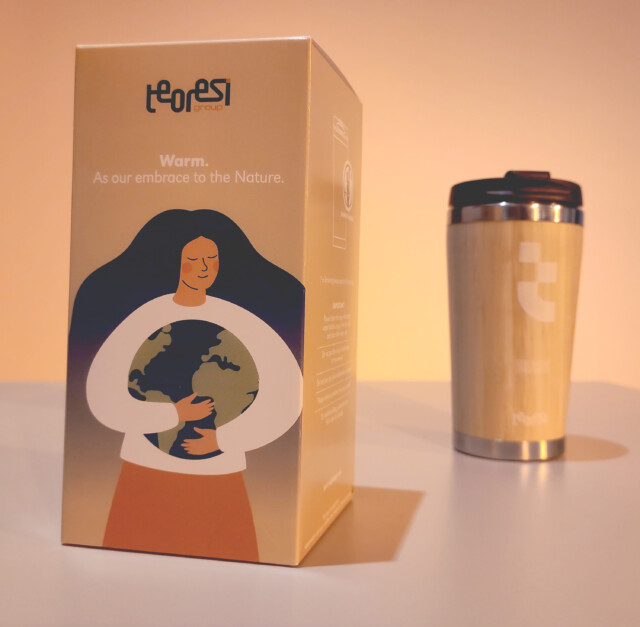 Bamboo thermal mugs for a warm embrace to the nature
2022 gift for our colleagues is also a gift for the planet. It continues our commitment to sustainability and our goal of raising awareness among the recipients about the value and importance of sustainability.
With this in mind, we have decided to give the Teoresi community a branded thermal mug with an outer shell made of bamboo: a perennial plant, a highly sustainable resource due to its rapid growth and ability to regenerate after being harvested. It is a very durable, flexible and versatile material that can be used in many situations and is 100% eco-friendly.
This thermal mug is a perfect replacement for plastic bottles and it reduces waste.
Every small action in the right direction counts.
Since its foundation, Teoresi has supported LVIA's projects, a cooperation and solidarity association that operates, now for over 50 years, to overcome extreme poverty, realize an equal and sustainable development, and to open a dialogue between Italian and African communities.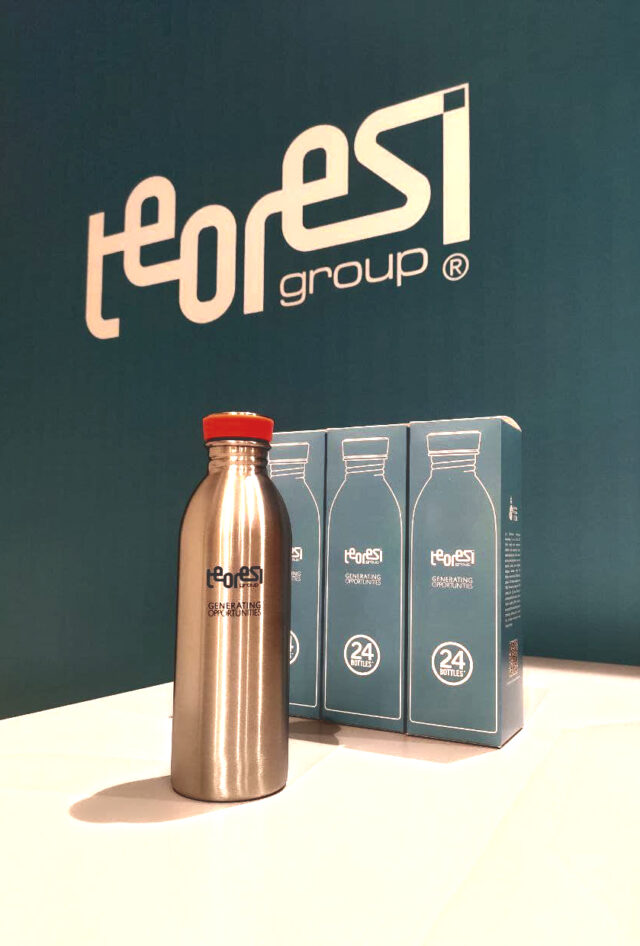 We are driving positive change, one drop at a time
We have decided to gift all our employees and collaborators with a branded steel water bottle by 24 bottles which guarantees its production in compliance with B Corp principles. 
On the bottle packaging, there is a space dedicated to the collaboration with LVIA, with the description of the development cooperation project for the improvement of the water conditions of some African populations, which Teoresi has decided to support by directing a contribution. 
As part of the CSR activities, the bottles project aims also at raising awareness about ecological issues, with particular attention to the consumption of plastic: in fact the Teoresi's commitment to the reduction of plastic continues with the gradual replacement of the plastic bottles vending machines in Teoresi offices with free drinkable water dispensers.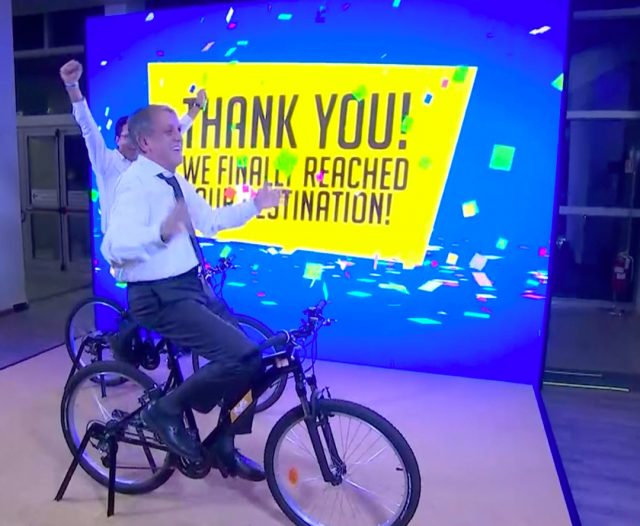 Riding bikes, bringing water
The campaign "Riding bikes, bringing water" was organized in 2019 in favor of LVIA's initiative "Water is life", and it was promoted during our Connection Day 2019. During the convention, the installation of two bicycles in the foyer, let every participant to literally ride toward a common aim: the creation of a well in the Afar Region (Northern Ethiopia) to play a part in the improvement of the living conditions of pastoral communities and the site, which are often subject to humanitarian crisis related to droughts.
View documentary
Discover the latest project developments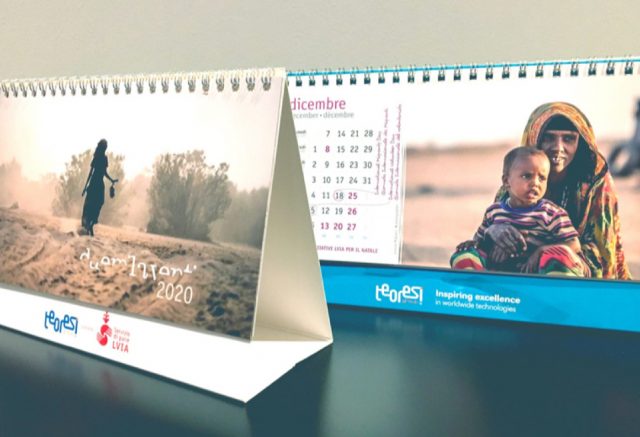 Solidarity calendar
For many years the collaboration was characterized by the creation of a customized calendar.
Discover more about LVIA
The only web platform that allows to remotely plant a tree and follow it online: since its foundation, Treedom has grown more than 600.000 trees in Africa, Latin America, Asia and Italy, all planted by local farmers.
A tree is for life. Season's greetings 2018
Since it fully shares the same spirit and ambitions of sustainability, Teoresi picked Treedom as its partner for the project "A tree is for life", to plant a 750 fruit trees forest in Kenya. Every employee has in fact received a tree as a gift, which provided economic support to developing populations through the harvest of the fruits, besides improving the air we breath.
Discover the project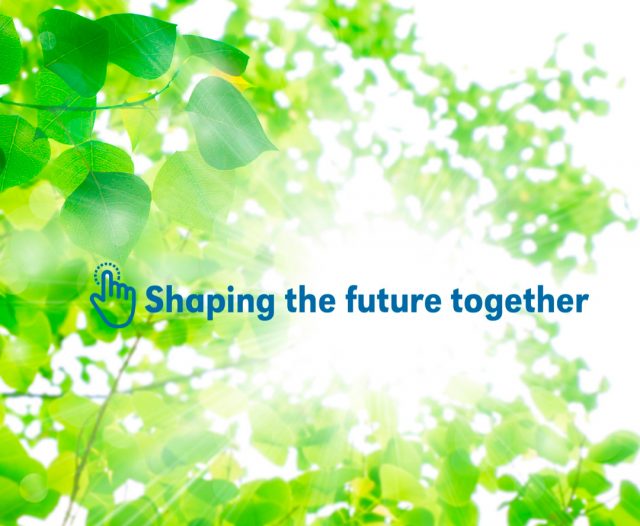 Shaping the future together
Moreover, 100 plants more in Cameroon gave birth to the "Shaping the future together" forest, born as a further tangible sign of the effort, made by Teoresi, to build a better future.
To date, only through these two campaigns (they were respectively in Christmas 2018 and during the Shaping the Future Together 2019 event) we helped the absorption of 253.000 kg of CO2 from the atmosphere. And it is only the beginning.
Discover the project
Connection Day 2022: our 35th anniversary forest
On the occasion of Connection Day 2022, we decided to dedicate a forest to all the participants in the event. Two years after the last in-person event, we were back live with the corporate meeting that brings together Teoresi colleagues from around the world to celebrate our 35 years of activity, spent with a commitment to creating conditions that can improve and generate opportunities for growth and well-being for all.
546 trees, one for each participant, were planted in Africa and South America: a lasting gift for us and for the good of future generations.
Discover the project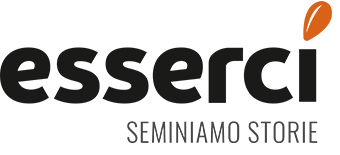 To the support we give to sustainable initiatives, we are happy to have given it also to Esserci, a Piedmontese social cooperative, which has been providing human services for over 30 years, as a response to the needs of the local community.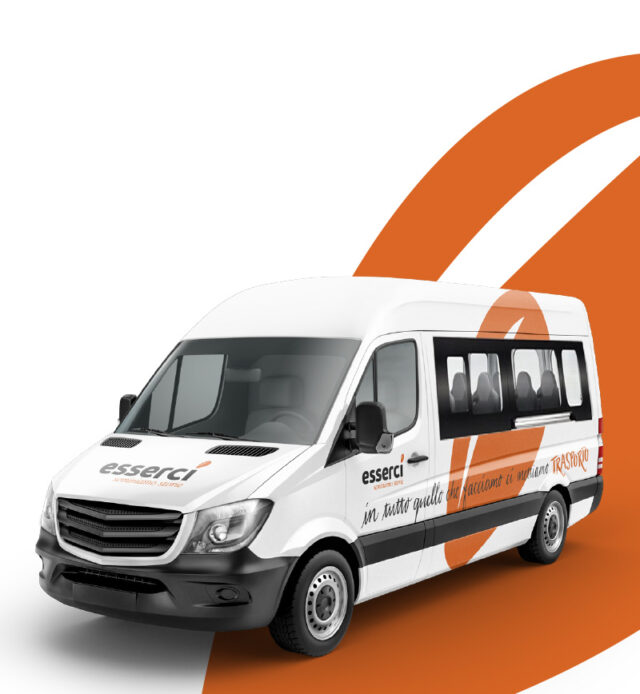 SustainABLE Mobility
We have chosen to join the "SustainABLE Mobility" initiative, because it reflects our commitment both to social and environmental sustainability. 
This project involves the purchase of a fully electric minibus for people with disabilities, with the dual objective of offering support in transfers to easily reach work and training places, medical visits, out-of-town trips and to respect the environment thanks to the reduction of CO2 emissions.
Esserci, in fact, with one minibus, carries 500 people, offering a 24 hours active service, 365 days a year, covering over 18,000 km for 2,100 trips, involving at least two specialized drivers.
In 2023 the 9 seats mini-bus has become a reality!
Tell us your point of view on the future and sustainability