HMI
Human-Machine Interfaces
HMI
Human-Machine Interfaces
Users don't care about what's inside the box, as long as the box does what they need it to do
Jef Raskin
How can you provide access to the functionality of a device in a natural and ergonomic way?
Designing an ATM, a parking machine, a ticket machine, a household appliance, a vehicle's instrumentation or a medical device means imagining the potential interaction with the user: designing for ease of use, safety and pleasure. The aim now is to design and build the best possible solutions for replacing knobs, levers and buttons, the physical controls: images to scroll through, images to zoom in on, symbols to click on, users' fingers run over the touch screens of smartphones, book readers, tablets, cockpit displays much of the time.
 
HMI is often associated with technological and creative graphics, but it's more than that.Above all, it's the two-way interaction between man and machine, made possible by technologies like image and speech recognition, voice synthesis, noise cancellation and haptic devices. The aim is to create new types of experiences using VR (Virtual Reality) and AR (Augmented Reality), expanding the range of potential scenarios to create multi-dimensional environments. Efforts are being made to improve interaction accuracy, the amount of information collected and exchanged during the moment of contact, the ease of contact, the user experience, reliability and security.
 
Teoresi has very specific ideas about the evolution of these tools, having worked for over 20 years in the design of industrial, automotive, rail and aerospace interfaces.
A good interface starts with good ergonomics research.
Ergonomics is a fundamental issue: it minimises or eliminates complex operations, ensures that the user's health is not endangered by prolonged interaction and takes care of the aesthetics and efficiency of the interface. It is the undisputed leader of User Experience, the science that anticipates and predicts the possible perception of a user when faced with a new product or service.
Teoresi studies ergonomics, creates the embedded graphics system and assesses the functionality and complex interactions between man and machine.
One of the strengths of our design lies in the functionality validation and testing, which is carried out using automated methods. The digital eye of a camera picks up movements and changes on the screen, checking whether a particular action was successful and whether it complied with the response time and manner. A robotic arm is activated and stimulates touch surfaces, presses icons and sliders so that the whole validation process is automatic. These sophisticated techniques are now saving many customers years of work.
Natural interactions, a new era
Three interfaces are involved in modern interfaces: touch, sight and hearing.
Voice control and sound feedback pave the way for new hands-free applications. After decades of work, the technology behind voice control is finally able to provide natural dialogue and coherent responses, based on machine learning and AI.
Teoresi is also applying this technology in the delicate field of Life Science, where interfaces must be responsive, accurate and certified; for example, we are engineering voice controls for biomedical devices for use in hospitals.
Teoresi also offers solutions based on haptic technologies, in collaboration with product partners. The fusion of virtual reality and haptic devices that receive force feedback to record directional impulses, morphology and the weight of virtual objects being grasped are revolutionising many activities, with applications in telemedicine, manufacturing, gaming and 3D sculpture for example.
Protecting privacy during connection
Cybersecurity
Reducing time to market and improving solution effectiveness
Simulation and Rapid Prototyping
Physical objects are enriched with content and become virtual images
Augmented and Virtual Reality
HMI design must focus on the user experience, and needs to validate the proposed solution by collecting customer feedback, starting from the early stages of simulation and following an iterative fine-tuning path.
Very careful preliminary steps are necessary, starting with the ergonomic and functional aspects.
Evaluation of Use Cases and Ergonomic Studies
·       General feasibility study
·       Ergonomic and functional analysis
·       Embedded target selection
 
After the initial stages a robust control logic must become the heart and engine of the interface.
Code and logic development
·       Refining the logic and functional requirements 
·       Embedded code development
·       Functional code testing
 
In order to reach an interface for industrial use, it is essential to go through an experimental phase.
Simulation and Testing
·       Simulation
·       Prototype development and mock-up
·       Prototype set-up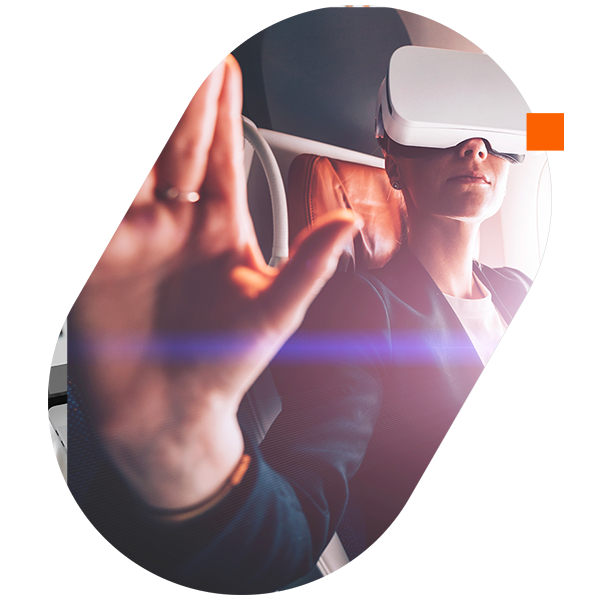 Creating HMIs is a core competence for Teoresi. We have successfully developed projects in many application areas such as: Infotainment system interfaces, household appliance interfaces, full-digital dashboards for luxury cars and interfaces for large agricultural vehicles.
Maybe you are interested in these products
Discover our partners' products
3D touch-enabled technology