Train Control Management System
Train Control Management System
Never trust anything that can think for itself if you can't see where it keeps its brain.
J.K. Rowling
A Train Control Management System (TCMS) is the centralised supervision system for all train subsystems, doors, lights, air conditioning, brakes, communication with the outside world, batteries, water tanks and much more.
This supervision is not only formed by computing units but also communication systems that interconnect these elements. It includes traditional communication channels such as the MVB (Multifunctional Vehicle Bus) and CAN, but also Ethernet networks with new generation protocols. To this, many input/output devices and gateways, that is, signal routing systems, are added. The TCMS is therefore the train's brain and nervous system and must be carefully designed, simulated and tested. The purpose of the TCMS is to make the train run efficiently, with passenger safety always the highest priority.
 
A system such as this makes use of numerous human-machine interfaces (HMI) that allow the status of the train's equipment to be communicated to human operators, adding another dimension to the complexity of the TCMS software. The priorities relate to the choice of the most robust and modular architecture, the simplification of interfaces, the centralisation of the supervision logic and the use of Open Source software in development.
 
Teoresi has been working with major railway companies for 10 years in the design, testing and validation of TCMS systems.
 
Centralisation and TCMS Architecture
The modern TCMS architectures prioritise modularity, that is, the ability to easily add new hardware into the network that adds new features for trains.
These features can be safety and non-safety (HVAC, Lights) and must be managed with different priorities, placing their communication on traditional buses, such as the MVB and CAN or specialised Ethernet networks.
New forms of wireless communication between train equipment and external entities (Train to Wayside Communication System) are also in full development as they allow the implementation of advanced predictive diagnostics or energy efficiency features.
The full impact of the health emergency is yet to be understood and quantified, but it will undoubtedly involve new safety systems and new ways of using coach space. However, one trend is certainly predictable, that of allowing passengers to personalise their seating space, offering them multimedia content and internet connections.
TCMS software development and testing
The TCMS system software must integrate different systems and manage them with different priorities. The supervision software requires rigorous development techniques as it is defined as "Safety Critical".
Given the importance of this system, the Testing phase is decidedly rigorous and appropriately structured. The TCMS is tested at various levels: from individual Software modules to system testing in labs equipped with simulation benches, from further testing in labs that interconnect all devices to static and dynamic vehicle testing on dedicated tracks.
Modular and flexible
Modern TCMS Architectures
New wireless communications
LTE in Railway
Reduce development times
Simulation and Rapid Prototyping
Teoresi has been developing its TCMS expertise since 2010. Today, it is able to take on the responsibility for the entire development of this system as it does for high-speed train projects in Italy, France, Spain and Sweden.
We have developed the TCMS for innovative battery-powered trains that can replace diesel locomotives and thereby reduce CO2 emissions into the environment, and increase electrification in areas without catenaries, as a result of historical or landscape issues.
We also have full responsibility for the development of the HMI visualisation for double deck coach projects in Germany and Switzerland.

This is a core skill for Teoresi, which has allowed us to develop advanced predictive diagnostics and energy measurement systems that allow our customers to increase fleet efficiency in terms of energy, increase their capacity and carry out scheduled maintenance operations.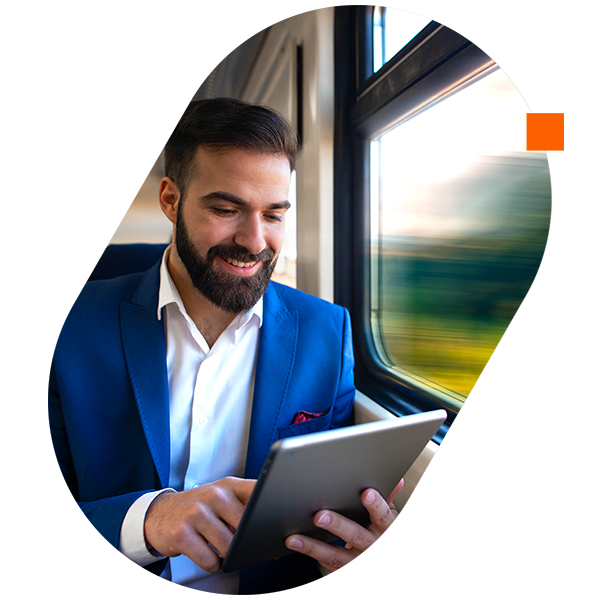 As a result of the COVID-19 emergency, we have developed a system capable of recognising if individuals are wearing a mask to ensure the health of all passengers. The system can be integrated with the Passenger Information System that Teoresi has developed for various fleets in Europe and abroad.